A Handy Guide To Starting A Pest Control Company In Texas
December 30, 2022
Truly Nolen maintains a franchise system that will create positive results for new pest control businesses. Also, existing pest control businesses can successfully transition to a Truly Nolen franchise. With a well-established brand, more than 80 years of business experience, and customized treatment programs, Truly Nolen represents a great option for those in the residential or commercial pest control business.
A new and emerging Texas pest control company should consider the Truly Nolen franchise model.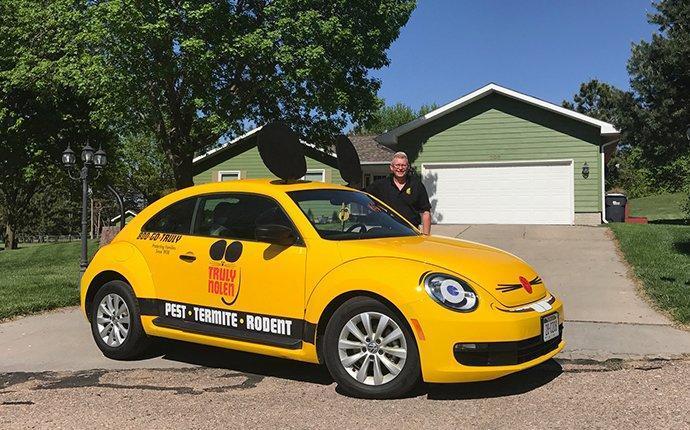 The Pest Control Industry Is Steadily Growing
Are you wondering if the residential and commercial pest control industry will continue growing? Consider some of the following statistics from PR Newswire:
Worldwide, the estimated value of the pest control market is roughly $22 billion, and experts suggest this will rise to approximately $28 billion by 2026.
The compound annual growth rate (CAGR) should remain at slightly more than 5%.
Insects remain the leading pest control segment that composes roughly 42% of the overall market.
Population growth and sprawling urbanization continue driving growth within the realm of residential pest control services.
The warm, humid climate in Texas creates ideal conditions for mosquitoes and many other potentially dangerous pests.
Some reports suggest that Texas will remain a hotbed of pest-related activity for reasons including a large number of landfills and access to other types of waste that attract rodents, cockroaches, and other troublesome creatures. Mosquitoes remain a significant public health concern in Texas, particularly with West Nile Virus during the months from May to November following a mild winter. For all these reasons, getting into home and business pest control is a great idea.
How To Create A Solid Business Plan
What are some of the most important aspects and best practices associated with a professional business plan? A business plan is a written document outlining key aspects of the new operation, such as short and long-term goals, a mission statement, and a summary of the business structure. In many cases, a business plan is a tool for appealing to lenders or investors.
A business plan should clearly identify the target market, such as residential, commercial, or other specialized customer segments. It may contain substantial marketing goals or strategies, an analysis of the likely competitors, and more.
Residential pest control companies should establish and build their firm using a sound business plan that addresses their goals and marketing strategies. A comprehensive and detailed business plan should identify the best home pest control products that are both effective and represent an overall good value.
Obtaining Required Licenses And Real Estate
Those operating in the commercial and residential pest control industry may need licensure, certification, and a physical location. For example, pest control companies in Texas must adhere to guidelines established by the Texas Department of Agriculture in compliance with the Texas Structural Pest Control Act. Some of the categories that require licensure include pest control, termite control, structural fumigation, commodity fumigation, and others.
Further, individual requirements are necessary, such as SPCS Certified Applicator Licensing, which is typically a requirement for those performing inspections and soliciting customers. Certified applicators also supervise and train technicians and others that operate in the industry.
A Franchise Is A Smart Way To Get Into The Pest Control Industry
Becoming a franchisee is a good way of entering the pest control market for a variety of reasons. Navigating the landscape in today's market requires providers of home pest control services to capitalize on learning opportunities. Part of why education is critical stems from the volatility in many aspects of the business, such as abrupt pricing changes in the costs of home pest control supplies that require subsequent decisions involving the home pest control prices.
A Truly Nolen franchisee will appreciate our superior operational support, technical expertise, and marketing resources. Contact us today for additional information.
Previous
Next