Frequently Asked Questions About Pest Control Franchises In Texas
August 30, 2020
Are you considering the possibility of starting a pest control company in Texas? There are many benefits that come with being a franchise. You draw upon industry experience, pest service systems, name recognition, training and technical support, business planning and support, customer service systems, and so much more. In this highly competitive industry, being connected to a trusted name can make you stand out from the pack and draw business to you. That is why professionals around the country, and around the world, seek out Truly Nolen. At the time of this writing, we have more than 100 locations nationwide, and we're continuing to grow. When Texas residents search for pest control, it won't be long before Truly Nolen is the first name they look for on the internet. If you have pest control franchise questions, we have answers. Here are a few of the most frequently asked questions we get about pest control franchising in Texas.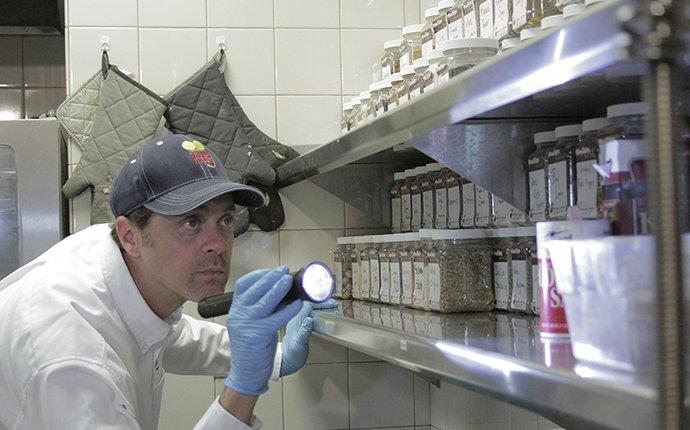 What licenses do you need to start a pest control company?
It varies from state to state, with every state requiring their usual business licenses on top of certifications in pesticide applications. In the state of Texas, you have to obtain a Structural Pest Control Business License, and each employee must have a license or apprentice license, such as an Agricultural commercial applicator license. Texas Pesticide Law requires that all professionals be licensed and certified by Texas Department of Agriculture (TDA) for the application of restricted-use pesticides, state-limited-use pesticides, and regulated herbicides.
TDA Also Requires
Agricultural applicators must keep records of pesticide applications for two years.

Commercial agricultural applicators must have insurance and they must register pesticide equipment.

All applicators must obtain continuing education units (CEUs) in order to renew any licenses.
How much experience do you need to own a pest control franchise?
If you already have the required licensing, or you're working toward getting the proper licenses, you're ready to go. Franchising is more about drawing upon existing experience and success, you don't have to bring these to the table. All you need is a willingness to work hard, management ability, and other leadership skills.
How do I know if the pest control industry is right for me?
There are few career paths that are as rewarding and as profitable as starting a pest control company. Pest control is an essential service that home and business owners need. When you provide this service, you're the hero. When you run a pest control business, you get to manage a team of heroes. It is easy to keep morale and motivation up when your team understands the vital role they play in the health and welfare of their community.
If you're wondering if you are particularly suited for this field, ask yourself a few questions:
Do you mind working with bugs and rodents?

Do you like helping people?

Do you mind rolling up your sleeves and doing a little hard work?

Do you like learning new things?
When You're Ready To Take The Next Step?
At Truly Nolen, we provide the resources and guidance to help entrepreneurs get established in the pest control industry. If you want to be connected to an organization that is growing fast, we can get you started. Reach out to us and find out if there is a franchise opportunity near you. But be sure to do it quickly. These opportunities are being snatched up. Jump down to our contact form and fill out the simple form to get started. Be sure to let us know which area in Texas you're looking to begin your franchise journey.
Previous
Next