How To Get Into The Fast-Paced Pest Control Industry In North Carolina
September 15, 2022
North Carolina is a great place to start a pest control business, but you're not the first to come to that conclusion. There are many pest control companies in the state and pest control in North Carolina is fiercely competitive. The good news is that most of your competitors don't know what we're about to share with you: essential facts that will give you the advantage you need to catch up and pass them. We'll start with the basics of calculating start-up costs and getting licenses, then we'll tell you three steps you can take to get into the race and outpace your competition.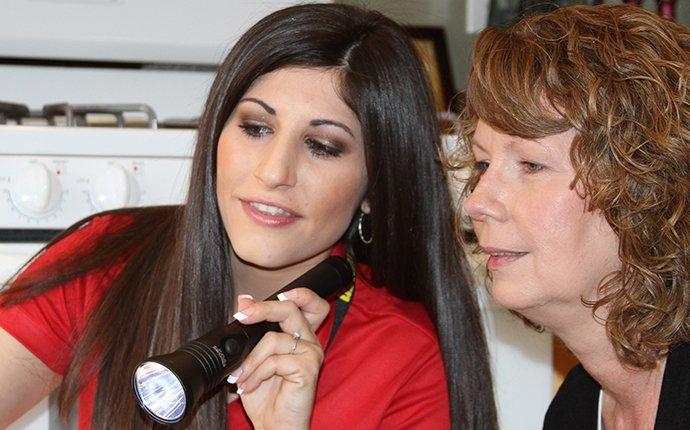 Know The Start-Up Costs And Licenses Required
There are costs involved in starting any company. You need to consider those costs before you get started so you'll have what you need and the extra money for unexpected expenditures.
An applicator's license is essential. The good news is that it doesn't cost much. It will range from $50 to $250.
Your company will need insurance. The rates will vary depending on what insurance company you select.
You'll need an office space from which to do business.
You'll need a vehicle and equipment. You can lease both.
You'll need pest control products, staff, and an advertising budget.
Once you have a rough idea of how much you'll need for these essentials, add twenty percent to your figure. That extra twenty percent will help you tackle the unexpected. Now that you know the funding basics, let's look at how to excel.
Create A Business Plan That Includes Your Services
Many business owners don't understand the power of a good business plan. A pest control business plan helps you chart your course, focus on what matters, and steer your company to success. Without a business plan, business owners flounder and expend unnecessary time, energy, and finances on things that won't get them to the next level. Even good ideas are bad ideas when executed too early.
Effective Marketing Is Essential To Business Growth
Many business owners don't spend what they should on marketing and advertising or they choose unsuccessful marketing strategies. Experts say that spending 8 to 10 percent of revenue results in 10 to 20 percent growth of revenue. You get back what you put in, times two. We recommend hiring a professional to handle your marketing and advertising so that you realize your 10 to 20 percent growth. Professionals have the training and experience to make the best use of your advertising and marketing dollars and are likely to have ready-made strategies to get you on track.
The Benefits Of Franchising With Truly Nolen
Many business owners are out there forging a name for themselves. When you own a franchise, you remove the greatest hurdle new business owners face: name recognition. But going to Truly Nolen provides far more than name recognition. We guide you every step of the way and help you tackle difficult challenges, such as:
Creating a business plan
Connecting with a marketing expert
Creating marketing materials
Leasing vehicles
Purchasing pest control products
Establishing pest control plans
Training your technicians
Tracking business leads
Collecting pest control data digitally
And so much more.
It pays to become part of the Truly Nolen family of businesses. Would you like to find out if there is currently a franchise opportunity where you live in North Carolina? We can help you find out. Jump to our contact page and reach out to us. We look forward to helping you realize your goals of owning a successful and profitable pest control business in North Carolina.
Previous
Next