How To Grow Your Wyoming Pest Control Business
March 15, 2023
Venturing into the business of pest management is a rewarding experience that can be profitable as well. Residential and commercial pest control is a necessary service for homeowners and businesses as it helps to protect against the damage and health hazards caused by various pests.
Before starting your Wyoming pest control business, it's important to research the industry and understand the specific regulations and requirements in your area, which includes acquiring the mandatory certifications and licenses required to legally operate your business in the state.
Truly Nolen Franchise Division has made it our mission to help entrepreneurs who offer pest control services be the best at what they do. We are deeply committed to providing people with the knowledge and resources they need to dominate their field. Keep reading to learn how to grow your commercial and residential pest control company with the services we provide.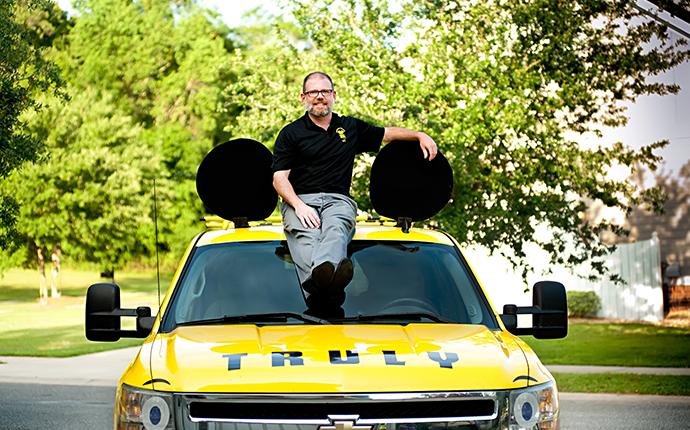 Building Your Pest Control Brand With Excellent Customer Service
One of the best strategies to grow your company is to offer first-rate customer service. Customers are more inclined to return as well as refer your services to others when they've had a pleasant experience with your business.
Here are a few ways that excellent customer service can help your business grow:
Positive word-of-mouth marketing: Satisfied customers are more likely to leave positive reviews and recommend your business to friends and family, which can help attract new customers.
Increased revenue: Repeat customers and positive reviews can lead to higher profits.
Improved reputation: A good reputation for providing excellent customer service can help to attract new customers and build a positive image for your business.
Increased customer loyalty: When customers feel valued and appreciated, they are more likely to return for future services and recommend your business to others.
Cost savings: Excellent customer service can reduce complaints leading to refunds and profit loss.
Contact Truly Nolen Franchise Division today and we'll provide you with all the information and tools you need to steadily grow your pest control services for commercial or residential properties.
How To Market Your Wyoming Pest Control Business
To build your company and bring in new clients, you must market your residential and commercial pest control services. The first task is to create a professional-looking website to establish your business as a credible and reliable resource for pest management services. In addition, work on increasing your social media presence to connect with prospective customers and create loyal followers. Advertising in local newspapers, magazines, and online classifieds can help to reach a larger audience and increase brand awareness. Also, using direct mail is an effective way to target a specific demographic or area.
Marketing is a continuous process, so it's important to regularly evaluate your strategies and adjust them as needed to make sure you're reaching your target audience to achieve your goals.
Building A Reliable Team For Success In Wyoming Pest Control
Constructing a reliable team is essential for the success of any business, including your pest control company. Start by hiring experienced technicians who already have the necessary licenses and certifications. Secondly, provide ongoing training for your employees so they have the knowledge and skills to deliver excellent service to your customers. As a business owner, you're responsible for maintaining a positive work environment that promotes teamwork, respect, and a sense of community among employees. And most importantly, lead by example. Be a role model for your team and set the standard for hard work, honesty, and integrity.
How To Know If Franchising Is The Right Move For Your Business
If you're ready to provide the best residential and commercial pest control in Wyoming, franchising may be the right move for you. Truly Nolen Franchise Division has more than 80 years of experience helping business owners like you achieve their goals and see steady growth and healthy profits year after year. Get in touch with us today to learn more about what we offer and how we can help you.
Next