How To Start A Pest Control Franchise In Connecticut
October 30, 2020
The pest control industry is thriving. You've made a great choice. There has never been a better time to create a pest control business and there is no better way to ensure success than to invest in a pest control franchise. A franchise allows you to build off an established brand, take advantage of leasing and resources, get essential training, and have access to many other benefits. How do you get started? Let's take a look at a few things you'll need to consider.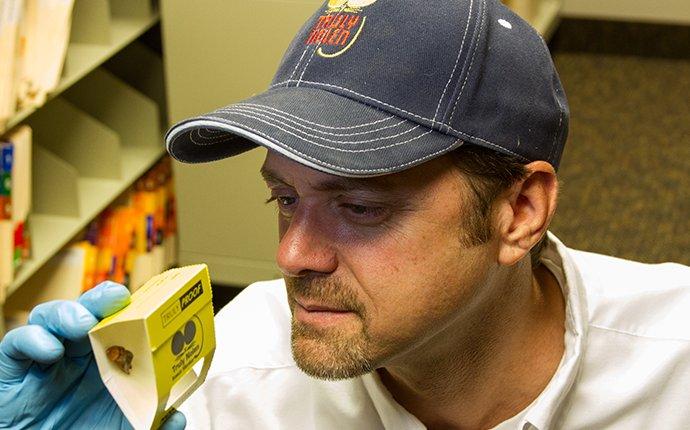 Experience
Most franchisors require some form of previous experience in the industry. You won't represent their brand well if you haven't done the job before. But you don't have to be a seasoned veteran. Some franchisors provide educational resources, such as online classes and training seminars. These can help you get up to speed.
It varies from company to company, but you may need to have all required state licenses to become a franchise. In Connecticut, you may have to take the National Pesticide Applicators Certification Core Exam. Along with this, all pesticide applicators need to be licensed in the specific categories in which they intend to apply pesticides. Your franchisor may guide you in determining the licenses or certifications you need.
Cost Evaluation
There are many costs associated with starting a business. You'll need to consider these costs along with the franchise fee, which can be anywhere from $15,000 to $250,000, depending on the company offering the franchise opportunity.
You'll have to consider whether or not you'll invest in real estate or lease an office space. You'll have to calculate what equipment and supplies you'll need and decide whether or not you'll purchase or lease. Your franchisor may offer you equipment and supply leasing as a part of your franchise.
Documentation
Choose a location and find out if the franchisor still offers franchising in the areas. If not, you may need to consider moving to a location that is still available. Once this is done, you'll have some documents to sign. Your franchisor will provide disclosure and franchise agreement documents.
Training
Once your documents are in order, you'll need to get yourself and your staff up to speed. The company that provides your franchise opportunity may also provide online classes for pest control and also business operations. It is a good idea to run through these classes. Not only will they help you understand key elements of your business, but you're likely to learn some of the many ways your franchisor can help you market your business and get things rolling.
How Truly Nolen Can Help
At Truly Nolen, we offer some of the best incentives available. We can help you get your feet under you and check all the necessary boxes.
We help you find financing solutions, such as 401 (k)/ IRA rollover funding.

We provide resources for creating a business plan, general operations, online training, equipment leasing, and more.

We offer expert advice from our on-staff entomologists and certified field trainers.

We help you get plugged into programs that can help with tracking lead flow, customer billing, and pest control data.
You don't have to figure everything out on your own. Let our team guide you in finding the answers you need to get your franchise off the ground. We currently have opportunities available in Bridgeport, Danbury, Hartford, New Haven, New London, Stamford, and Waterbury. Reach out to us today to speak with one of our agents. We look forward to adding you to the Truly Nolen family of businesses.
Previous
Next