Is It A Good Idea To Buy A Pest Control Franchise In Tennessee?
October 21, 2021
The pest control industry is highly competitive no matter what state you're in. But, in states like Tennessee where temperatures allow pests to be active all year long, there are more companies battling for a piece of the pie because there's a lot of pie to be had. If you're looking to even the playing field and to stand out from your competition, purchasing or converting to a franchise is the best investment you could ever make—as long as you select the right one.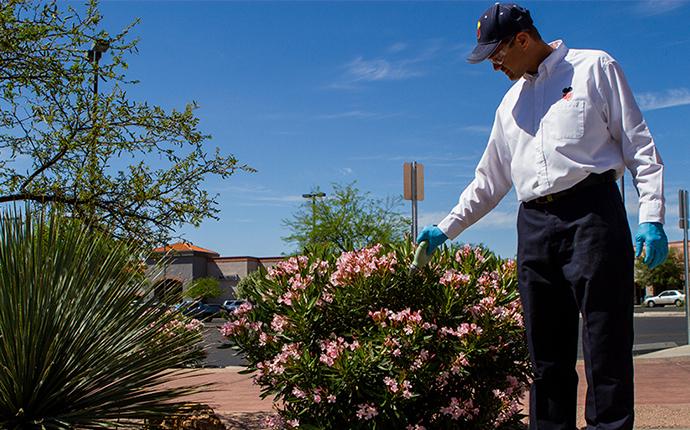 Brand
Pest control offers an opportunity for steady, honest work, in an industry that's growing. The services you provide are essential for certain businesses and valuable for public health and the protection of property. Now you're looking to make a name for yourself. You want to find a franchise that catches the attention of potential customers in your area but also one that matches the personality of your business. At Truly Nolen, we attribute much of our marketing success to the vehicles we drive. They're like moving billboards. Since 1961, we've been using unique designs, like our ant truck and our mousecar, to capture attention in a fun way. We even have a mouselimo. One of the greatest hurdles business owners have to get over is the challenge of standing out from the competition. There are thousands of boring pest service trucks on the road. When you or your team members travel around in a Truly Nolen service vehicle, you're going to catch the eye of potential customers.
Advertising
At Truly Nolen, our branding is not only effective on the road, it is also effective in social media and other advertising venues. It is fun, approachable, and distinct. It is also connected to our reputation. Our founder, Truly David Nolen, put an emphasis on charitable works and being involved in the community, and our franchise owners share in this tradition. This builds community support and goodwill and is a whole lot of fun too. The best part of all is that this bold branding and respected reputation is yours to share.
You're Not Alone
While other pest control companies in your area are trying to get the word out and reach customers, you're already a step ahead. Customers will come to you simply because they know the name. We work hard to get our name known in areas where we have franchises. When we do local and national advertising, you benefit. We also support you when you want to do your own campaigns.
We provide an asset library that gives you access to print-ready materials.

We have a resource that allows you to create custom items for your advertising.

We guide you toward professionals who can help you with essential services such as social media marketing, search engine optimization, website content, and making sure you're properly represented on Google Maps and other internet tools your customers use daily.
Other Important Resources
Branding and advertising aren't the only challenges a pest control business owner must tackle. While your competition works to figure out how things work, you'll have access to:
Established pest control plans that are known to work.

Online training videos.

Articles to help you avoid the many pitfalls in the business.

Information about digital billing and pest control data collection.

Pre-negotiated vendor rates, discounts, rebates, and more.

Expert advice from on-staff entomologists and certified professionals with years of industry experience.
The Next Step Is Simple
Whether you own a pest control company, or you're looking to get started in pest control, we're standing by to help. Reach out to Truly Nolen today and find out if there is still a franchise opportunity in your neck of the woods. As of this writing, there are still many areas of Tennessee that have not yet been claimed. Make a name for yourself by making our name your name. Why reinvent the wheel? We can help!
Previous
Next