Marketing Your Pest Control Franchise In New York The Right Way
December 15, 2022
A recent report from Pest Control Technology addressed the current status and latest projections associated with the U.S. structural pest control market. With overall revenues that exceed $10,421.25 million, the projected annual growth within the pest control industry is roughly 8%. In this highly competitive business environment, operators of residential and commercial pest control firms should consider the benefits of joining the Truly Nolen franchise family.
Are you starting a New York pest control business? As is the case in most fields and industries, a new home pest control company will struggle with challenges involving hiring, marketing, product procurement, and more. Throughout the nation, those who choose the franchise model often find this option represents a means of removing barriers to entry and a path to profitable operation.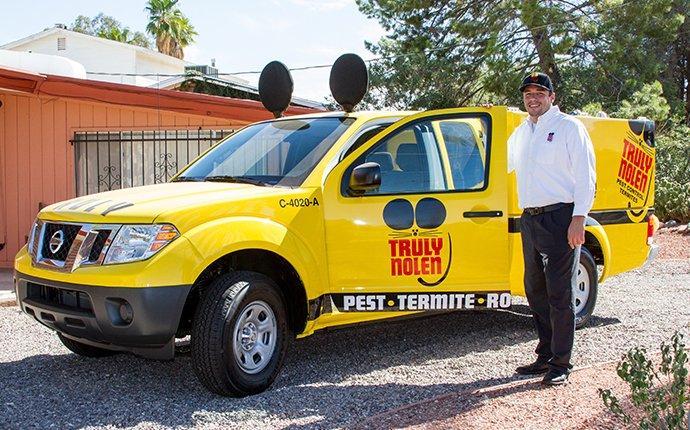 Good Marketing Is Vital To Growing Your Pest Control Business
Residential pest control companies today often overlook the importance of marketing and allocate insufficient financial resources toward promotion and other ways of securing new customers. Some of the best practices for consideration include the following:
Optimizing your website for users of smartphones, tablets, desktop P.C.s, and other devices.
Embracing the latest forms of technology when establishing and developing marketing activities.
Creating both digital and print marketing materials that are persuasive, professional, and appealing.
Understanding the best ways of pursuing large commercial accounts.
Effective marketing is the lifeblood of most successful businesses, and the professionals with Truly Nolen will help you increase revenues and achieve goals.
Your Customers Are Your Most Important Marketing Tool
As with most successful businesses in most industries, creating satisfied customers is among the most critical aspects of maintaining a residential and commercial pest control company. Even in today's vast digital landscape, "word of mouth" referrals remains among the leading sources of new clients; therefore, ensuring customer satisfaction is a priority.
It's Vital To Utilize Social Media And SEO Strategies
Are you wondering if developing a robust social media presence and establishing a productive search engine optimization (SEO) strategy is a requirement for success among local providers of residential pest control services? Yes. Successful businesses recognize the importance of maintaining a presence across all channels and using the means of communication that their prospective customers do. Establishing an effective social media marketing plan and ensuring that your business appears prominently in Google search results are both critical.
Franchising With Truly Nolen Is A Great Start To Good Marketing
Did you know that Mr. Truly Wheatfield Nolen started his first pest control business back in 1938 in the Miami area? Despite establishing his operation near the end of the Great Depression, Nolen persisted, and soon Truly David Nolen, his son, also became involved in daily operations. Truly David Nolen decided to pursue a career in the pest control industry at an early age and earned a degree in entomology.
By 1966, the business became Truly Nolen of America, Inc., an organization that remained fully committed to superior quality customer service, operating in an ethical manner. It was among the pioneers in the realm of "green" or eco-friendly pest control. By the 1990s, our organization expanded with multiple corporate locations and franchises.
Based on many decades of success in the pest control industry, Truly Nolen remains a tremendous franchise choice for aspiring and enthusiastic New Yorkers. The professionals with Truly Nolen provide the highest quality training, initial and ongoing operational assistance, and technical support. Franchisees enjoy our diversified and powerful corporate group purchasing power that includes access to many of the best home pest control products available in the market at substantial discounts resulting from contract pricing and may include opportunities for rebates.
We encourage you to contact our office today. Remember to ask about our Four Seasons Residential program, Commercial Progressive program, Total Termite Protection plan, and other unique and successful initiatives to help you build a business for residential pest control in New York.
Previous
Next