The Environmentally Conscious Pest Control Solution For Your Iowa Home
August 30, 2022
Environmentally conscious pest control isn't just a great solution but a desirable solution for many Iowa homeowners. We highly recommend choosing a pest control franchise provider that offers eco-friendly pest control, like Truly Nolen. We have over 70 years of experience and we've found that eco-friendly pest control isn't just the right thing to do; it works better. Join us as we look at how environmentally conscious pest control should be on your radar if you're considering pest control in Iowa.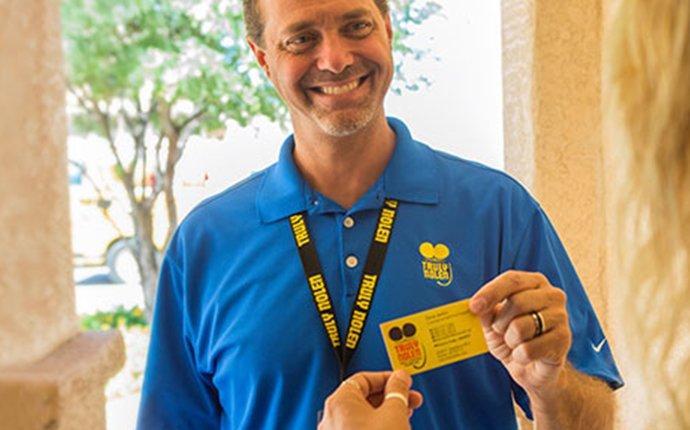 Pest Infestations Can Be A Year-Round Worry For Iowa Homeowners
Iowa is perfect for buying a home and raising a family, but pests also love it here. The list of common pests is quite long. You've probably seen many of them, such as squirrels, chipmunks, mice, rats, fleas, ticks, bed bugs, mosquitoes, ants, earwigs, flies, wasps, and bees. Some pests bug us in the spring, summer, and fall. Some find a way to be winter pests after getting into homes in the fall. Bed bugs and other hitchhiking pests can hitch a ride into Iowa homes at any time of the year. Environmentally conscious pest control by its nature is ongoing and constantly active. It provides constant protection for general pests and a fast resolution for hitchhikers.
The Health Risks And Property Damage Pests Can Cause In The Home
Iowa pests can be a nuisance, but some are far more than a nuisance. They can spread bacteria, human pathogens, parasites, and other organisms. Some damage wood when they get inside. Pest control provides essential protection from these harmful pests.
The Benefits Of Eco-Friendly Pest Control Services
There are many benefits to providing eco-friendly pest control services. Let's begin by discussing how this pest control methodology helps with year-round pest protection and ongoing management of health risks and property damage.
Environmentally conscious pest control creates a barrier that keeps pests out all year and provides essential protection in the fall. Many natural methods have a long-lasting impact, such as exclusions to deter pests from getting in.
Environmentally conscious pest control addresses potential health concerns associated with pests without creating other concerns.
Some insects can develop a resistance to conventional treatment products. Eco-friendly solutions overcome the challenges this presents.
Natural products are gentle on landscape vegetation and won't cause plants to die.
Some insects, like bees, are essential to our ecosystem and should be dealt with appropriately when they accidentally become pests.
You don't have to worry about your dogs or cats going outside after natural treatments.
Customers who prefer environmentally conscious pest control will be grateful you've gone the extra mile.
These are only some of the benefits. But we learned long ago that ongoing pest maintenance and eco-friendly solutions work best to solve pest problems and provide long-lasting and sustainable results.
Contact Truly Nolen To Learn How To Get Started Today!
Do you want to be part of the solution—the environmentally conscious pest control solution? At Truly Nolen, we equip you to offer industry-leading pest management that emphasizes natural pest management methods and products. Your customers will quickly see how you stand apart from the competition, and you'll earn their trust. Plus, it feels good knowing that you offer pest control services that are superior in every way. It takes a little more elbow grease, but if you're willing to rise to the challenge, you can be proud of the services you provide for your Iowa customers. It pays to go above and beyond. Reach out to Truly Nolen today to learn more about eco-friendly pest control or to see if there is a franchising opportunity where you live in Iowa.
Previous
Next