What It Takes To Run A Successful Pest Control Franchise In Indiana
July 30, 2022
Are you thinking about turning your pest control business into a franchise or looking to start a franchise right out of the gate? In either case, we have some tips to share with you. At Truly Nolen, not only do we have over 70 years of experience in pest control, we are a leading pest control franchise provider. Join us as we consider four critical points when starting an Indiana pest control franchise.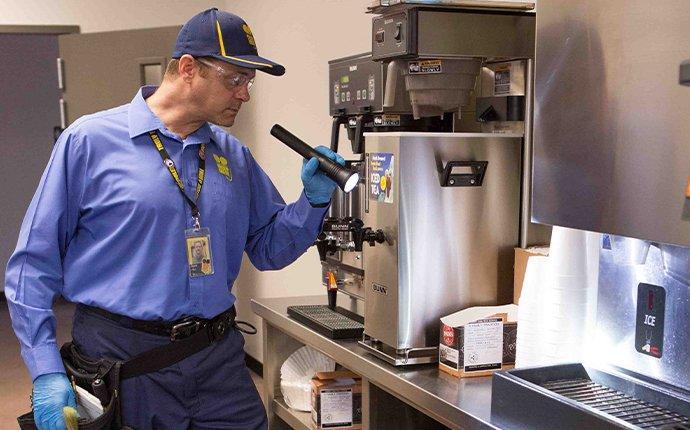 Know All The Licenses And Start-Up Costs You Will Need
Before you get started, it will help to create a checklist of the start-up costs. On this list, you'll want to include all or most of the following:
Applicator's license. Learn about licenses available in Indiana, such as for-hire pesticide applicator, not-for-hire pesticide applicator, registered technician, and WDO license.
Office leasing. You're going to need a place of business.
Equipment and supply costs. These costs include everything from vehicles to gloves, sprayers, and ventilators.
Franchise costs. Keep in mind that this cost will be higher depending on the range of services offered, but these services help you increase revenue quickly.
Hourly expenses for employees.
Insurance. When you step onto someone's property, your insurance protects you if anything is damaged and covers hospital expenses if there is an accident.
Website. In the age of smartphones, you need a website.
Marketing and advertising. A business that spends 8 to 10 percent of its annual revenue can expect a growth of 10 to 20 percent.
Start up costs vary depending on various factors, but this list can help you plan. Once you're off and running, you'll focus on running your business for success.
Quality Customer Service Is Key To A Successful Pest Control Business
It is challenging to get customers, so once you have them, you should work hard to keep them. Your customers are also an asset. When you take care of them, they tell others about your business. Word-of-mouth advertising is still one of the most effective forms of advertising. On top of this, happy customers may write positive reviews which will help you increase your rating on Google and other essential resources.
Keep in mind that the job of your customer service department isn't just to make happy customers but to address the fallout created by unhappy customers as well. Check for bad reviews with the BBB, Google, Angie's List, and other essential resources and address legitimate complaints. When you do this, not only do you have the ability to bring customers back, you can influence potential customers by showing that you stand behind your services and work hard to make things right.
Have A Solid Business Model And Marketing Support Plan
Every business should have a business plan. It outlines your financial projections, products and services, business operations, marketing objectives, and more. Your business plan will give you growth goals to hit and help you channel your energy toward the next level you wish to reach. It is easy to waste energy, time, and money when you don't have a business plan. Get started on the right foot by making sure your plan is solid. Don't worry about making it perfect. It is a work in progress. It grows with you and changes as you learn what works and what doesn't.
Franchising With A Pest Control Business With Years Of Experience
Starting a pest control business is a learning experience. You can get ahead of the competition by franchising with an experienced company like Truly Nolen. Why reinvent the wheel? With over 70 years of experience, we know what works and we'll help you hit the ground running. Reach out to us and find out if we still have a franchising opportunity in your Indiana town or city.
Previous
Next