Why Pest Control Is A Great Industry To Get Into In California
August 15, 2022
Have you ever found a spider in your home and thought, "Oh, no. I don't think so." You're not alone. Folks don't want spiders in their homes. They also don't want flies, centipedes, ants, termites, silverfish, carpet beetles, clothing, moths, mice, rats, and other pests. Since these pests aren't going away, the pest control industry presents a great business opportunity. Join us as we look at growth and profit predictions, why pest control is essential, what makes pest control businesses so profitable, and how franchising can help you beat the competition. If the idea of offering pest control in California has crossed your mind, you'll find some helpful facts and tips here.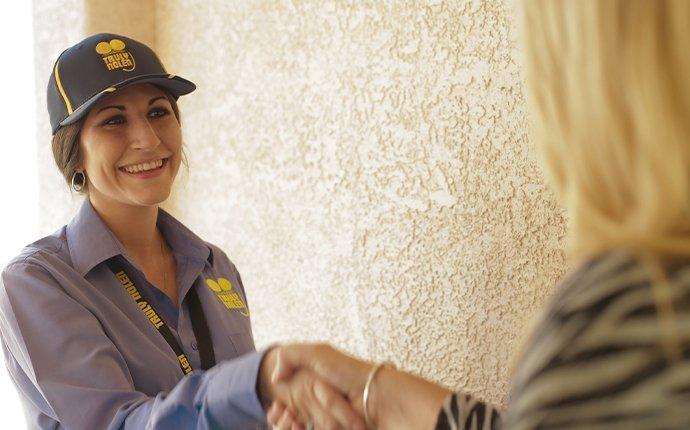 The Pest Control Industry Has High Growth And Profit Predictions
It is easy to see the potential for profitability. The pest control industry grew at an annual rate of 4.4 percent between 2017 and 2022. But what does the future look like? We don't have a crystal ball, but there is a growing interest in pest control services. Maybe it was the Zika scare? Maybe it is the alarming increase in Lyme disease cases and bed bug infestations? Perhaps Covid 19 had something to do with it. We don't know what drives public sentiment, but pest control is no longer viewed as something people get when they are tired of being inconvenienced by pests. Customers are aware that pest control protects health and property. More than this, the U.S. government considers the pest control industry essential. The future looks bright.
Pest Control Provides An Important Public Health Service
When pests come onto properties and get into structures, they aren't just nuisances. Many pests in California present a threat to public health. Here are just a few:
Ticks spread Lyme disease, Rocky Mountain spotted fever, ehrlichiosis, and many other dangerous diseases.
Mosquitoes spread malaria, West Nile virus, dengue fever, yellow fever, Zika virus, and more.
Fleas are linked to Murine typhus in humans and heartworm in pets. They're also a vector for the bubonic plague. Yes, that's still a thing. The good news is that there is a cure.
Mice and rats spread harmful bacteria and certain species present a risk for Hantavirus.
Fire ants, bees, wasps, and other stinging pests can create life-threatening symptoms for allergic individuals.
Pest control providers offer essential protection against pests that present a public health risk. The list above only touches the surface of how pests present health issues.
The Pest Control Business Model Relies On Repeat Business
Pest control franchises can be extremely profitable, and revenue is often surprisingly stable due to subscriptions. Gone are the days of one-time pest extermination services. Customers see that ongoing pest maintenance is the best way to deal with pests. Proactive pest control stops pests before they cause harm, and it is more cost-effective to establish a pest control barrier than to address pests after they've infested a structure.
Franchising With A Trusted Brand Is A Great Way To Get Started
You've probably noticed that there are a lot of pest control service providers in California. The best way to outpace the competition and grow your business quickly is to purchase a franchise with a trusted brand, like Truly Nolan. The hardest aspect of starting a business is making a name for yourself. Our brand is recognizable, fun, and professional. We also provide a long list of resources to help you overcome hurdles you will face, such as tracking pest control data, leasing vehicles and equipment, training staff, billing customers, marketing, and more. Connect with us today to see if we have a franchising opportunity in your area.
Previous
Next