Whether you're looking to start a new or convert your existing pest control business, Truly Nolen's franchise system can help set you apart from the competition.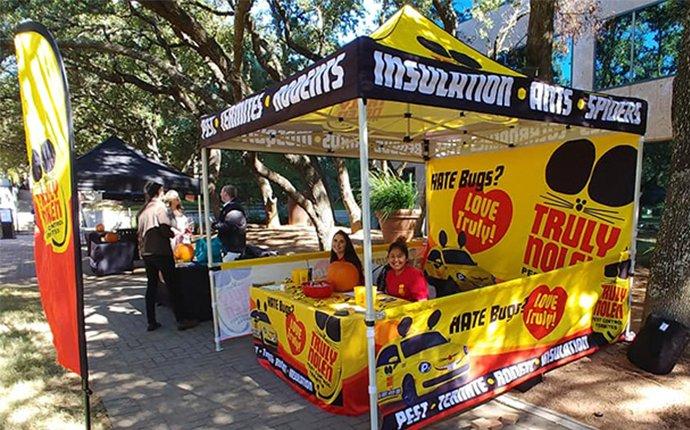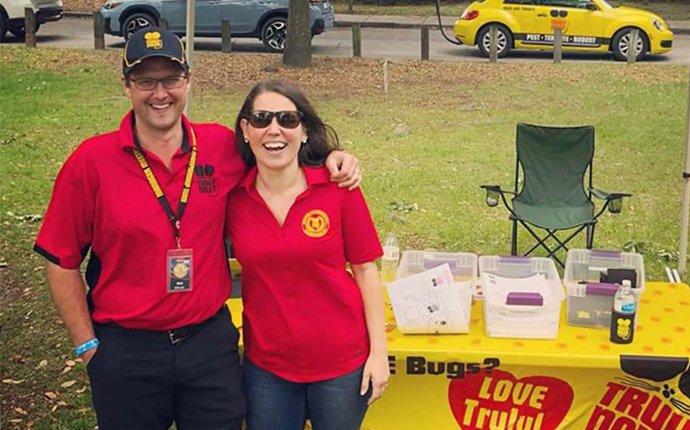 We can offer you . . .
1. Over 80 years of industry experience. Our strong commitment to customer service, innovation, and development truly make us a leader in the industry.
2. Strong, recognizable brand. Let's be honest, who wouldn't want to drive the iconic mouse car? As mobile billboards, the Mouse Car and service truck draw attention everywhere they go and are one of our most valuable marketing resources.
3. Outstanding training programs. Truly Nolen's training program is the best of the best! Available in multiple formats, including online, Truly Nolen has courses that cover nearly every subject.
4. Business planning and on-going operational support. The Truly Nolen Franchise Team understands that part of being successful is establishing short and long-term business goals. We'll work closely with you to develop an achievable business plan, including a budget.
5. On-going technical support. Our highly experienced team of technical experts, including certified field trainers and on-staff entomologists, can provide support for any service based issue.
6. Time-tested pest management protocols. Our Technical Team takes great pride in providing the most comprehensive and effective pest control programs to our customers. They are always looking for way to improve the service experience.
7. Corporate purchasing power. As a franchisee, you'll be able to take advantage of our pre-negotiated vendors rates, discounts, rebates, and more.
8. Fleet and equipment leasing options. For the convenience of our franchisees, we've made leasing sales and service vehicles, and even service equipment, easier than ever. One call to our preferred leasing vendor is all it takes to get the ball (and your vehicle) rolling.
9. Marketing materials and guidance. As a franchisee, you'll have access to Truly Nolen's Marketing Team, asset library, and internal store. From print ready materials to custom items to placement advice, we're here to help.
10. Customer service systems. Franchises need good software to track lead flow, service data, collections, and more. Truly Nolen is proud to offer its franchisees pre-negotiated rates with PestRoutes and PestPac.
11. Public relations assistance and guidance. From social media to TV appearances, the PR Team is always on the lookout for opportunities to boost your business.
12. National Commercial business. If available in your area, you'll have the opportunity to service national commercial customers on behalf of our National Commercial Account Division.
13. Peer-to-peer engagement. Our franchise owners love to engage each other. From bouncing marketing ideas around to competing head-to-head in a system-wide sales contest, our franchises owners know they are stronger together.
Contact Us To Learn More
Complete The Form Below To Contact Us And Learn More.