Truly Nolen has partnered with Benetrends Financial to offer you a comprehensive suite of Funding Solutions to help you get funded quickly, safely and economically. These might include one, or a combination, of the following options:
401 (k)/IRA Rollover Funding: Allows you to use the funds in your retirement plan to purchase a franchise – with no penalties, upfront taxes, or debt.
SBA Loans: One of the most popular loan offerings for small businesses, these are government-backed loans secured with personal collateral offering competitive interest rates. Benetrends has over a 97% approval success rate and can help you simplify the oftentimes complex process.
Securities Backed Loans: A line of bank credit that is backed by securities held in an investment portfolio. By utilizing this type of credit, cash needs are acquired without disrupting investments, investment strategies or asset allocation.
Equipment Leasing: Allows you to acquire assets or capital equipment, such as computer equipment, company vehicles or service equipment.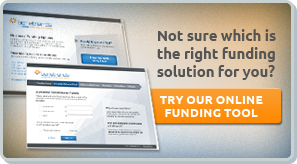 Contact Us To Learn More
Complete The Form Below To Contact Us And Learn More.