Is The Pest Control Industry A Good Industry To Get Into In Tennessee?
June 30, 2022
People love comfort. We look for ways to make our day-to-day life less stressful and try to find solutions to problems that bring us discomfort. One way people do this is by investing in professional pest control. The question is, do you have what it takes to start your own pest control company here in Tennessee? At Truly Nolen, we are all about helping people start their own pest control businesses. If you are interested to learn more, here are a few things to consider today.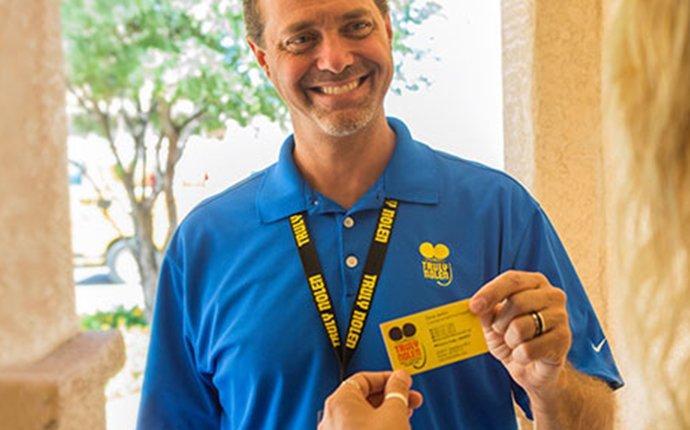 How Much Is The Pest Control Industry Worth?
One main reason people get into the pest control industry is because of its overall value. In 2019 the global pest control market was valued at 20.6 billion dollars. Professionals speculate that this number could get as high as 30 billion by 2027. Some big factors that affect this number are time spent at home, accessibility to services, and value analysis. In short, the more people there are who want pest control, have access to it, and deem it worth the investment, the more profitable the industry will be as a whole. There is no question that the pest control industry is thriving, but do you have what it takes to bring home a piece of the pie?
Are Pest Control Franchises Profitable?
Although the pest control industry as a whole is growing, many individuals struggle to make something of their individual businesses. As you probably already know, a lot goes into running a successful business, especially when you are dealing with a service-based profession. The trick is finding demand and meeting it with quality, trustworthy services. In the pest control field, this requires licensing, marketing, and good business placement. If your community already has ten or more pest control companies, be prepared to put in extra effort to set yourself apart. If you live in a community that doesn't have access to any pest control, focus on marketing and getting your name and mission out there. If you want help with these things, hire us. We are experts in turning little guys into titans of the industry.
What Do You Need To Start A Pest Control Franchise?
At Truly Nolen, we are looking for dedicated individuals with a passion for pest control. If you are looking to get into the business, here is what you will need. Start by looking into state laws and regulations regarding pest control. Find out what licensing you legally need to start up your own pest control company. One great benefit to starting a franchise rather than your own individual company is that many details are handled on our end. If you are interested, we will talk you through the full process, inform you of what you will need, and help you make a final decision on whether this is right for you. At the end of the day, we want you to find a business that will serve you and your family for years to come.
What's The Best Way To Start A Pest Control Franchise?
The only way to know if starting a franchise with Truly Nolen is right for you is to give us a call. We would love to talk you through our processes and explain the industry through our lens. Our end goal is to share our success with qualified and hungry individuals across the nation. If you are ready to take the leap, we are standing by with a trampoline to help you get going!
Call Truly Nolen today to learn more about pest control in Tennessee and find out if a franchise with us is right for you.
Previous
Next