The Importance Of Professional Pest Control For Arkansas Homes
May 30, 2022
Professional pest control services are often your best option for keeping your Arkansas home safe from pests; this is because DIY pest control is typically hit or miss and can even be dangerous to undertake on your own. To learn more, reach out to Arkansas pest control experts for local pest control options.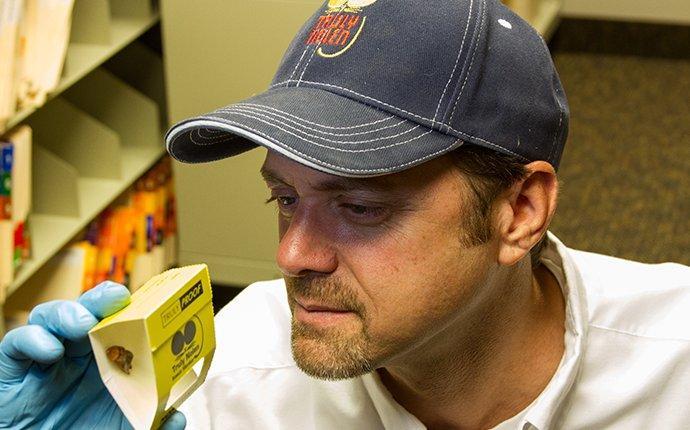 The Many Pests That Can Plague Arkansas Homes
There are several different pests that you may commonly encounter in your Arkansas home. It is essential to be aware of these different pest types if you want to stay on top of preventative tactics and eliminate infestations before they get out of control.
The pests that you may come across in your Arkansas home include:
Rodents (both mice and rats)
Ants
Cockroaches
Spiders
Termites
Bed Bugs
Stinging Insects
Fleas And Ticks
Wildlife (such as squirrels, birds, bats, raccoons, and opossums)
Occasional Invaders (this includes beetles, pantry pests, and moths)
An infestation of any pests warrants dependable pest control treatments delivered by a professional. A pest control advisor at Truly Nolen can tell you more about this.
Pest Infestations Can Create Property Damage And Health Risks
Any pest infestation on your property brings various serious risks of property damage and health issues. For the most part, pests (especially cockroaches and rodents) walk through unhygienic areas such as waste piles, dumpsters, and sewers. They will bring the bacteria they pick up from these areas into your home as they scavenge for food or start to live inside your property.
Property damage can occur when pests decide to hide in your walls, attic, basements, or other secluded areas; this commonly happens with rodents, wildlife, and pests such as carpenter ants and termites who tunnel through the wooden areas of your home. Over time, this damage can lead to structural problems and very costly repairs.
These negatives of a pest infestation are why you need to contact pest control professionals at the first sign of a problem on your property.
All The Hassles With Do-It-Yourself Pest Control
Do-it-yourself pest control may seem great, but it can be very hit or miss. Because they design most DIY methods or store-bought products to reduce the overall number of an infestation – they won't get to the root cause of it; this leaves you open to the possibility of re-infestation.
Additionally, finding a product or method that works for your property and specific pest problems can take some trial and error. This leads to a lot of time and money wasted when you could have instead invested in the help of the professionals at Truly Nolen – we offer the best price pest control out there with none of the stress of finding a DIY method that works.
The Most Effective Pest Control Solution For Arkansas Homes
The most effective way to defeat pests in your Arkansas home is to contact our professionals at Truly Nolen. With the help of our experienced technicians, you can safely protect your home without the time and money wasted on DIY solutions. Plus, we will make sure to customize any necessary treatment to your property's specific needs, so we reassure you that pest treatment will be efficient and effective.
Contact us at Truly Nolen today for more information or to start protecting your Arkansas home.
Previous
Next