What Is The Cost Vs. Profit For A Pest Control Business In Ohio?
July 30, 2020
Anyone can start a pest control business in Ohio if they can get the appropriate licenses. There are several licenses to consider: a private pesticide applicator license, a pesticide business license, pesticide product registration, and more. These licenses require more time than money. Once you've gotten them, you're ready to begin your pest control business. It is here that you must begin to consider cost vs. profit.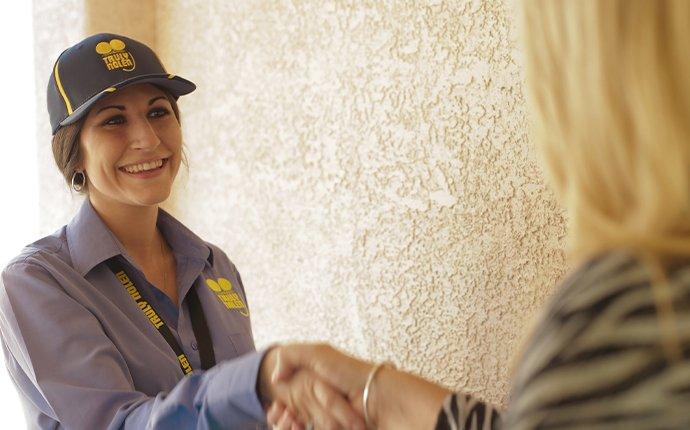 Simple Beginnings
If you begin by doing everything yourself, you won't have to worry about employees and the associated costs, but you'll need pest control products, equipment, and other supplies. You'll need a vehicle. You'll need to pay for gas. And, more than anything else, you'll need to spend money on marketing. These are all that are really needed if you want to run a pest control company out of your home. While this will have minimal costs associated, your profit potential will also be limited. Very limited. It's also a lot of hard work to do all this yourself.
Stepping Up
If you have the vision to take your business to the next level, you'll need an office location and you'll want to have some employees. Starting a small business in the pest control industry can cost $5,000 and up. There is assistance through the Small Business Association to get you started; this includes SBA loans. But, having an office and a few employees won't guarantee that your business will be able to sustain itself, or grow. There is a lot of competition.
Defining Yourself
A franchise offers a long list of benefits, not the least of which is name recognition. When Ohio residents go looking for pest control, they'll be drawn to names they know and trust. Truly Nolen has over 1,000 associates worldwide and we're continuing to grow. It won't be long till Truly Nolen is a household name throughout Ohio. If you decide to become a Truly Nolen franchise, you'll receive many benefits that can help your business grow and become sustainable. We can also help you with the establishment of your pest control business.
Truly Nolen has partnered with Benetrends Financial to help our associates find funding solutions that are quick, safe, and economical. These will help you get off the ground quickly!
We show you how to use 401 (k)/IRA rollover funding to use funds in your retirement plan to purchase your franchise. This comes with no penalties, upfront taxes, or debt.

We can help you secure a government-backed loan through the Small Business Association. This is a popular loan option as it can be secured with personal collateral and it has a competitive interest rate.

We can guide you in establishing a securities-backed loan, which is a line of credit that is backed by securities held in your investment portfolio.

We help you cut costs by providing equipment leasings, such as computer equipment, vehicles, and service equipment.
Profit Potential
There will always be pests, and there will always be a need for pest control. When you invest in a pest control business that is backed by an industry leader, you set yourself up for success and unlimited profit potential. The only limiting factor is your desire to roll up your sleeves and plug yourself in as an essential part of your community. Pest control helps residents and business owners guard against pest-borne diseases and property damage. This is a business that sells itself.
If you'd like to learn about franchise opportunities in your area, check out our market availability on our Franchise Opportunities page. There are slots available in Ohio, but they may not be available for long. Reach out to us today to secure your future in the pest control industry.
Previous
Next