Why A Pest Control Franchise Can Be A Lucrative Opportunity In Georgia
June 30, 2023
Are you looking for a career that offers stability, growth potential, and the opportunity to make a positive impact in your community? Consider a pest control franchise in Georgia. The demand for professional pest management services is on the rise, and Georgia's diverse population and thriving economy create a fertile ground for success. At Truly Nolen, we understand the importance of a rewarding career, and that's why we offer a comprehensive franchise program designed to support your journey to success. Reach out today to learn more about our exciting opportunities for Georgia pest control business franchising.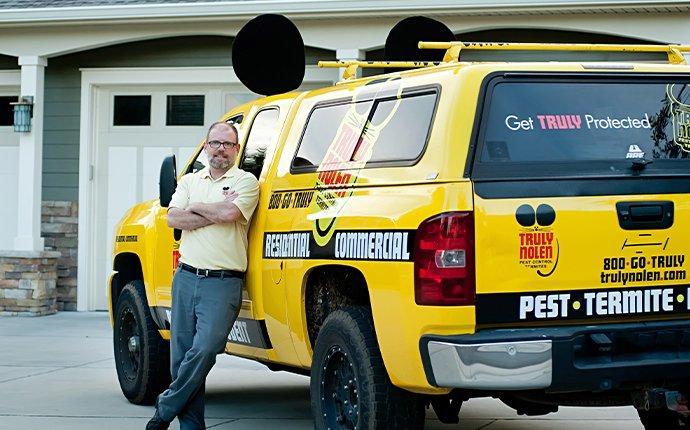 Why Pest Control Has Never Been A Better Career Choice
The pest control industry presents an excellent career choice due to its stability and growth potential.
Here's why it has never been a better time to consider a career in pest control:
Increasing demand: The demand for professional pest control services is on the rise. Factors such as urbanization, climate change, and heightened awareness of the importance of pest management contribute to this growing demand. As pests pose health risks and damage properties, skilled pest control professionals are essential for protecting homes and businesses.
Resilient industry: The pest control industry has shown remarkable resilience, even during economic downturns. Pests do not stop causing problems, irrespective of economic fluctuations, ensuring a steady demand for pest control services year-round. This stability provides job security for pest control professionals.
Diverse career opportunities: Pest control offers diverse career paths, allowing individuals to specialize in areas such as residential pest control, commercial pest management, termite control, wildlife management, and more. Whether you prefer working directly with customers or conducting cresearch and development, the industry offers various opportunities for growth and specialization.
Making a difference: Pest control professionals contribute to public health, property preservation, and overall quality of life. By protecting homes, businesses, and communities from pests and the diseases they carry, professionals can experience the satisfaction of making a positive impact on the well-being of others.
Considering a career in pest control means entering an industry with significant growth potential, job security, and opportunities for personal and professional development. Truly Nolen, a leading pest control franchiser, offers exceptional training, support, and a strong brand to help individuals thrive in this dynamic field. Embrace the opportunity to become a trusted pest control professional and make a difference in your community.
Pests Never Stop In Georgia, So People Need Pest Control
Pests find abundant opportunities to flourish in Georgia's warm and humid climate. From resilient ants and termites to persistent mosquitoes and bed bugs, the state battles a diverse array of pest challenges year-round. As a pest control franchisee in Georgia, you'll play a crucial role in helping people protect their properties, health, and peace of mind. The need for effective pest control solutions is constant, making it a resilient and recession-resistant industry.
Benefits Of Opening A Pest Control Business
Opening a pest control business through Truly Nolen offers a range of benefits that make it an attractive venture. Here are some key advantages:
Industry experience: With more than 80 years of industry experience, Truly Nolen is a leader in the pest control field. By joining our franchise, you gain access to our wealth of knowledge and expertise, setting you up for success from the start.
Strong brand: Truly Nolen's brand is recognized and respected. Our iconic mouse car and service trucks act as mobile billboards, attracting attention wherever they go. This brand recognition helps establish credibility and attract customers to your business.
Outstanding training: Our comprehensive training programs are among the best in the industry. Whether it's technical knowledge or customer service skills, we provide courses in multiple formats, including online, to equip you with the tools you need for success.
Business support: The Truly Nolen Franchise Team is dedicated to your success. We assist in developing an achievable business plan, including a budget, and provide ongoing operational support to help you achieve your short and long-term goals.
By opening a pest control business with Truly Nolen, you gain access to industry experience, a strong brand, outstanding training, comprehensive business support, technical expertise, and effective pest management protocols. Together, we can help you establish a successful and thriving pest control business.
Contact Truly Nolen For Pest Control Franchising In Georgia!
Are you ready to embark on a rewarding career in the pest control industry? Contact Truly Nolen today to explore the opportunities available in Georgia. With our proven franchise program, extensive support network, and commitment to excellence, we are here to help you succeed. Join our team and become a trusted pest control professional, making a difference in the lives of individuals and businesses in Georgia. Together, we can protect properties and create pest-free environments.
Previous
Next