The Ultimate Guide To Pest Control Franchise Ownership In Pennsylvania
July 10, 2023
Are you ready to dive into the world of pest control in Pennsylvania? Given the ever-present demand for these services, investing in a pest control franchise is a savvy move. Let our comprehensive guide lead you on an exciting journey towards owning and operating a thriving pest control business in the Keystone State, ensuring a prosperous future for your endeavors.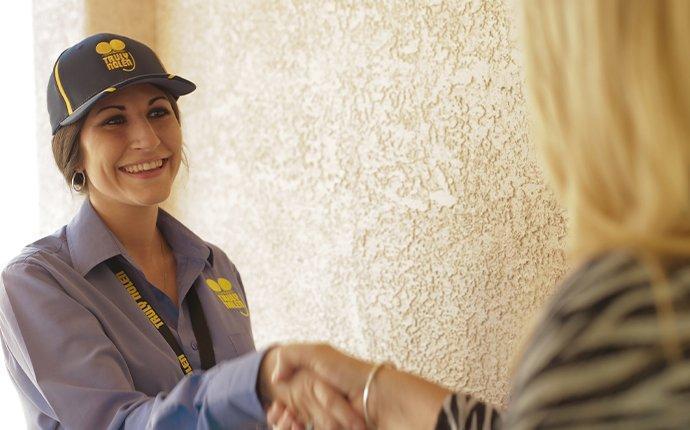 The Process Of Starting A Pest Control Franchise
Starting a pest control franchise involves several crucial steps, including conducting market research, selecting a suitable franchise opportunity, securing funding, and acquiring the necessary licenses and permits. Once these steps are complete, you can focus on establishing your business, hiring a team, and promoting your pest control services to attract customers in your target market.
The Pros And Cons Of Owning A Pest Control Franchise
When considering owning a pest control franchise, it's important to weigh the pros and cons to make an informed decision.
Pros
High demand: Quality pest control services remain in high demand, ensuring a consistent customer base.
Recurring revenue: Long-term contracts with residential or commercial clients can generate a steady income.
Training and support: Franchise organizations typically provide comprehensive training and ongoing support to help owners succeed in residential and commercial pest control.
Simplified operations: With a franchise, processes such as marketing, billing, and management can be more straightforward than starting an independent pest control business.
Cons
Initial investment: Opening a pest control franchise requires a substantial initial investment, including franchise fees, equipment, and working capital requirements.
Ongoing fees: Franchise owners must pay ongoing royalties and other fees to the franchisor.
Limited autonomy: Franchisees must follow the franchisor's established guidelines and protocols, which might limit creativity and independence.
By thoughtfully exploring the pros and cons of starting a pest control franchise, you'll be better equipped to make a decision that genuinely matches your personal aspirations and dreams within this exciting and ever-evolving industry of providing dependable pest control.
Tips For Running A Successful Pest Control Franchise
Embarking on the journey of owning a pest control business can be both exciting and challenging. In order to help you thrive in this industry, we've compiled five essential tips to guide you.
Stay up-to-date with industry standards and regulations: Keep abreast of pest control industry standards, best practices, and any regulatory changes in Pennsylvania.
Invest in employee training: Ensure your team is well-trained and knowledgeable about the latest pest control techniques and customer service standards.
Deliver exceptional customer service: Providing exceptional customer service is key to retaining clients and earning positive reviews and word-of-mouth referrals.
Build relationships with local businesses and organizations: Networking with other businesses and community groups can help generate new leads and increase awareness of your franchise.
Incorporate eco-friendly practices: Offering environmentally-friendly pest control solutions can help differentiate your franchise from competitors and attract eco-conscious customers.
As you grow and nurture your pest control business, never underestimate the power of perseverance, adaptability, and a strong commitment to excellence.
Choosing The Right Pest Control Franchise For You
At Truly Nolen Franchise Division, we understand the importance of selecting the right opportunity to suit your specific needs and ambitions, especially when it comes to pest control services for commercial or residential clients. Our dedication to maintaining a strong reputation, providing comprehensive training and support, and implementing effective marketing strategies makes us a solid choice for your franchise venture in this industry.
Joining our organization as a franchisee in Pennsylvania opens doors to numerous benefits, such as constant demand, sustainable revenue, and ongoing mentorship to help your pest control business flourish and grow. We invite you to connect with us to discuss the advantages of partnering with our company and how we can work together to achieve lasting success in the pest control industry.
Previous
Next